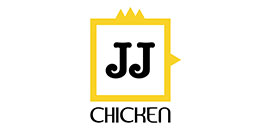 600545554


info@jjchicken.com

Food & beverage - JJ Chicken
If you're passionate about healthy offerings that still taste great JJ Chicken is the concept for you!

Created in 2010 in Dubai, JJ Chicken serves a range of charcoal grilled affordable chicken dishes sourced from grain-fed, grade-A chickens that are free of hormones with an authentic flavor.

The brand is ideal for customers looking to have a high quality balanced diet in a quick-serve environment.

JJ Chicken is currently operating ten retail outlets and one food truck under the umbrella of Almed Retail: eight in Dubai, and two in Abu-Dhabi. Almed Retail has been integral to JJ Chicken's continued growth and success with plans to launch two more outlets in 2020.

Latest News